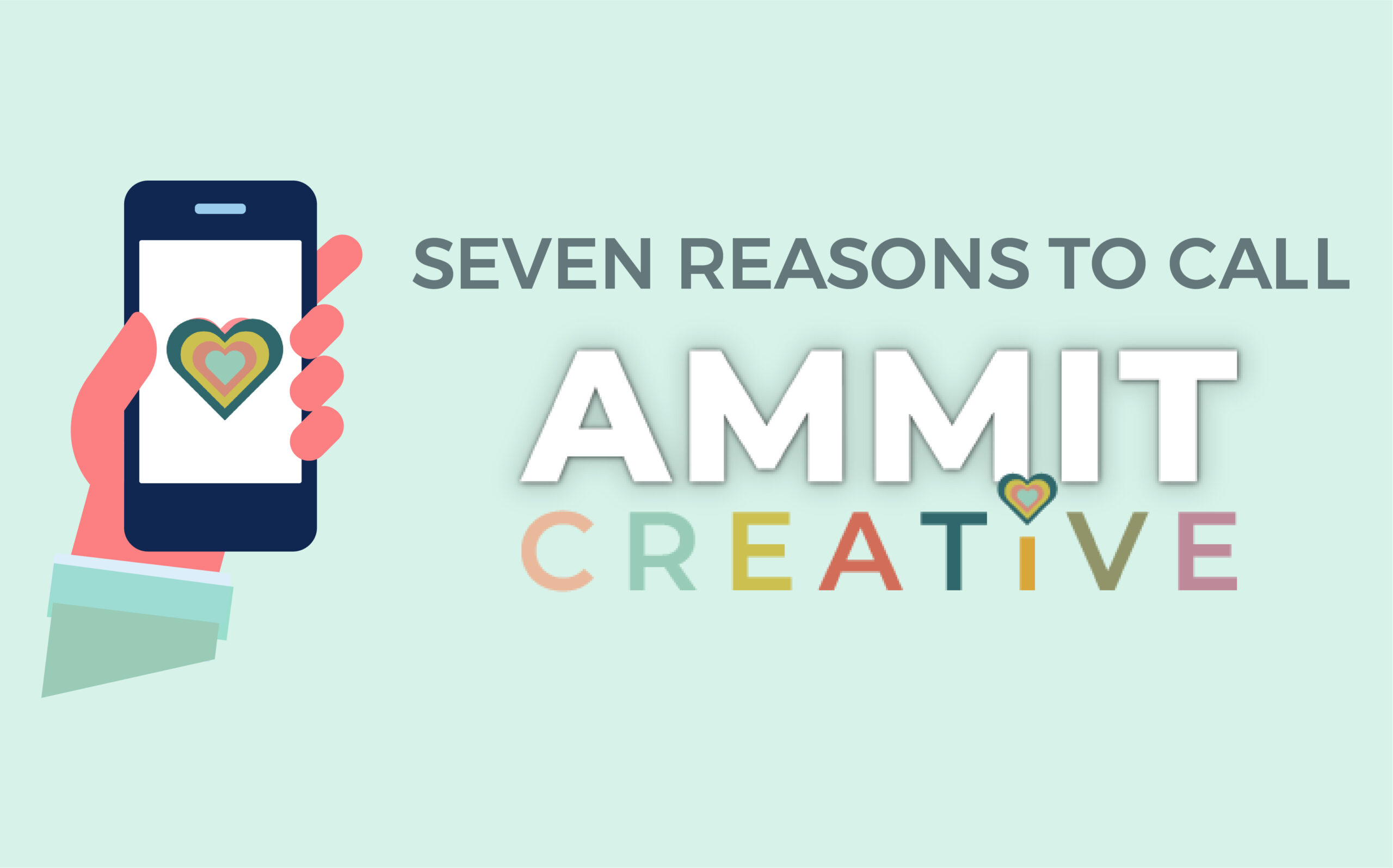 SEVEN REASONS TO CALL AMMIT CREATIVE
At Ammit Creative, I'm focused on the content marketing tactics I'm most passionate about: helping clients craft brand content that's emotionally engaging and visually evocative. From writing magazine articles to producing short videos and a host of things in between, if it involves conceptualizing, crafting and sharing audience-friendly messages online, I'm probably into it. Because that covers an awful lot of territory, here's a list of what we're up to . . .
THOUGHT PARTNERSHIP
Need to create a content strategy or suite of resources to communicate a key message or advance organizational goals but not sure where to start?
We can help.
STORIFIED GRAPHICS & DESIGN
Staring at a huge stack of papers that explains a complex topic and need someone to process the info, then simplify it into a flowchart, storified case study, infographic, brochure, or series of palatable graphics?
We're all about it.
WEB & IRL VIDEO PRODUCTION
Looking for a partner who can conceptualize, script, storyboard, and produce web videos? Ammit Creative creates animated and illustrated videos and videos that feature your experts, customers, or members. We even do on-site video production.
Seriously. Call us.
FULL-SERVICE PODCAST PRODUCTION
Thinking about launching a podcast series and need a production team that can manage everything from prepping guests to managing sound to crafting bumpers and trailers and web descriptions?
We're into it.
WRITING, SCRIPTING & STORYBOARDING
From magazine articles and blog posts to whitepapers, speeches, and ad copy, Ammit Creative can craft your message so that it connects with target audiences.
Really. We dig this kind of thing.
TURN-KEY NEWSLETTERS
Want to produce a monthly newsletter but don't have time to do the legwork, write copy, or put it together so it looks good and grows online relationships?
We've got you.
USER-FRIENDLY MICROSITES
Need a resource hub, member toolkit, event site, or digital annual report?
Yep, we do that too.